MASS MURDER WAITING TO HAPPEN? Where is Janet Reno when you need her?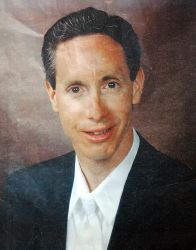 AS police and prosecutors arrived to investigate Warren Jeffs' 10,000-strong enclave in Colorado City in Arizona this week, some residents were seen hurriedly moving out.
When state Attorney General Terry Goddard tried to serve subpoenas at the city's town hall, he found it deserted.
'People weren't exactly waiting for us with open arms in the front yard,' Mr Goddard told the Deseret Morning News in Salt Lake City.
'There's an awful lot of fences that have been built.'
Law enforcement officers described the atmosphere in the isolated town, a stronghold of Jeffs' Fundamentalist Church of Jesus Christ of Latter Day Saints (FLDS), as tense.
Background on Jeffs